See what a group of automotive marketing experts can do
We primarily use Google/YouTube, Facebook/Instagram, Microsoft Advertising and Programmatic Display to increase engagement and qualified leads for our clients. Within these advertising platforms, we recommend search, display, retargeting, conquest, video and dynamic ads to our clients. We provide landing page creation, video ad and banner ad creation as well as call reporting.
The KPI we measure varies by ad product. The primary ones we measure are: Cost per click, cost per action, cost per view, bounce rate, cost, impression share and average cost per click.
We pride ourselves in maximizing a client's ROI. Given our success in SEO we are able to effectively target a client's digital budget.
Packages and Pricing
Enroll Now
---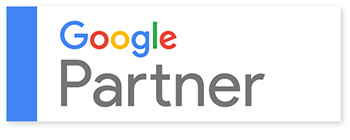 Google Adwords Advertising
As a trusted Google Certified Partner, you will have an expert Google Ads account manager working on your account at all times and implementing the latest and greatest tactics using behavioral, contextual and demographic targeting.
---
FaceBook Advertising
If social promotion is more your game, we have you covered. Our team of account managers will work with you to create custom campaigns designed to meet and exceed your business needs.

---

YouTube Advertising
With YouTube being the 2nd largest search engine in the world, it makes sense to have a presence there. EZ Results can help you create a campaign that will generate exposure and leads for your dealership.
---
Instagram Advertising
We can help you turn your Instagram account into a top referral source for your dealership. Take advantage of this creative platform and make an impact with your customers.

---

Programmatic Display Advertising
We achieve excellent client exposure and ROI via multiple Exchange Platforms whereby banners are presented in a real time bidding format (RTB) to online visitors; based on demographics, auto channels, past behaviour and contextual content matching.