Your trusted digital advertising partner
A Canadian leader in digital advertising solutions for automotive dealers, D2C Media is your trusted partner for delivering performance and complete transparency. With a core focus on digital sales, we strive to continuously help dealers maximize their return on investment. We believe that dealers should leverage their data to make it a competitive advantage and as such, D2C Media is uniquely positioned to combine advanced targeting and bidding technologies with a multi-point attribution model that allows campaigns to be optimized using metrics that matter to dealers such as cost per store visit and cost per sale.
Packages and Pricing
Enroll Now
---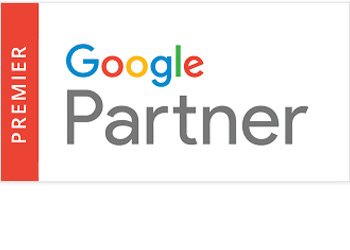 GOOGLE PREMIER PARTNER
As one of Google's top Premier Partners in Canada, D2C Media has a team of 15 certified professionals ready to propose advertising solutions tailored to your specific goals. Our partnership with Google provides us with insights and access to beta features to give you a leg up on your competitors. We also have direct access to the most senior experts at Google allowing us to optimize campaigns, troubleshoot issues and provide best in class account management in the industry.
---
PERFORMANCE
Most advanced and 100% proprietary automated SEM management system in the automotive market.
Full API integration with Google Ads, BingAds and Facebook.
Uses AI to adapt bidding strategies based on over 10 parameters.
Targeting not only keywords but also individual in-market audience segments. 300% average increase in performance
Supports:
Google and Bing search ads
Facebook and Google LeadAds
Dynamic inventory-based retargeting
Automated Responsive Display Ads
YouTube video ads
Fully automated campaigns linked to your website content means no delays in updating keywords.
OEM incentives built into our search and display ads. Automatically updated in real-time.
---
TRANSPARENCY
It's getting increasingly difficult for dealers to manage and understand the true impact of their digital advertising efforts and they are often left to measure performance using antiquated metrics such as impressions, cost-per-click, VDP views or 'interactions'. We at D2C Media have always believed that dealers deserve better transparency and campaign performance metrics that actually matter to them, such as Store visits and Sales.
This is why, for over 5 years now, D2C Media is the only Canadian agency that has invested in building connections will all popular DMS' to provide dealers with near real-time store-visits and sales metrics without human intervention. This integration also enables our unique technology to optimize campaigns based on objectives that align with our dealer's real business goals...selling cars!
---
FACEBOOK & GOOGLE LEAD ADS
Not all campaigns are created equal and different business goals require different strategies. This is why D2C Media always makes sure to support all different types of Google and Facebook campaigns to meet our dealer's ever evolving requirements. We often leverage Facebook and Google's Lead Ads campaigns and we have come up with a unique recipe for success that generates a high quantity of leads and, even more importantly, high quality leads that convert to sales.
You can trust D2C Media's expertise in setting up the right creatives, proper target audience and optimal forms that integrate with its own proprietary API to fetch leads in real-time and push them to your CRM so you can focus your energy on contacting prospects and selling cars!
---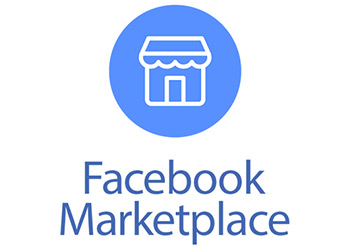 FACEBOOK MARKETPLACE
One of the most trending used vehicle marketplaces in Canada is Facebook Marketplace. D2C Media was one of the first trusted Canadian automotive partners on FB Marketplace. Since day 1, we have fully integrated with Facebook's API to offer the most advanced feature set to our dealer customers. Our FB Marketplace integration updates your inventory hourly, displays results directly in D2C Media's dashboard and lists VIN-specific reasons when vehicles are blocked from displaying.
We also provide easy access to performance metrics such as listings views, chats, clicks on phone numbers and more. Last, but not least, we offer a full-blown Facebook Messenger chatbot available 24/7 that responds to users and allows dealers to receive qualified leads in their CRM without having to invest in full-time agents.
---
SEO
We all know that search-engine marketing is a very efficient way of driving short-term traffic at a reasonable cost but we believe that every dealer should also set aside a budget, as long-term investment, in getting their website recognized by Google as a preeminent source of relevant content in their respective brand and location.
Creating custom and curated content on a monthly basis not only helps long-term SEO for dealer websites, but actually increases quality ranking in SEM campaigns as well, making this an attractive investment for the short and long terms. D2C Media's editors are specialized in automotive content creation and will optimize articles using SEO best practices.