Deeply Connected to Your Business.
What Makes Us Unique? We're the only Partner Able to Share Tier 1 & Tier 2 Data to Fuel Tier 3 Performance
As division of Innocean (the managing partner of both Corporate and DAA campaigns) Innocean Dealer Direct has the ability to collect, coordinate and share audiences across all three tiers. Our unique offering ensures that highly qualified prospects that visit kia.ca can be targeted and passed onto to local dealer campaigns ensuring we reach the right people with the right message while minimizing overlap between Tiers to ensure optimal cost efficiency on your behalf.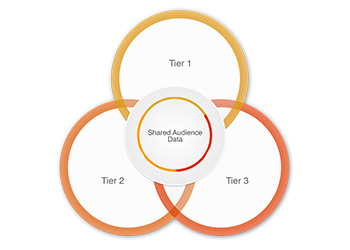 Deeper Insights Into Your Business
Given our relationship with KCI, our group has an intimate understanding of current business conditions to help guide decision making with multiple factors considered, including Active Corporate Initiatives, Dealer Inventory, and first access to OEM Incentives to ensure monthly campaigns are active by the 1st of the month.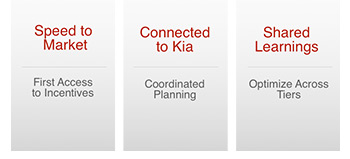 Packages and Pricing
Dealer Webinar
Enroll Now
---

Search Engine Marketing & SEO
As a whitelisted Google beta Partner, Innocean is often the first-to-market with Google's newest tools and technologies, allowing your dealership to be at the forefront of innovation. We offer best-in-class strategies and tactics, including dynamic inventory advertising, brand protection, cost-effective conquesting, automated device and demo targeting, geo-fencing within your PMA, and advanced bidding strategies focused on your dealership's unique goals to get you the strongest ROI from your PPC campaigns.
---
Social Media Advertising
As one of Facebook's premier Tier 1 partners, Innocean offers highly targeted Facebook & Instagram social media marketing campaigns, allowing your dealership to amplify it's reach into your PMA. Our best-in-class campaigns range from dynamic inventory advertising to showcase your inventory to new and returning visitors, reach and awareness campaigns to amplify your existing content calendar, to dedicated traffic and conversion campaigns to drive qualified visitors and converters to your website.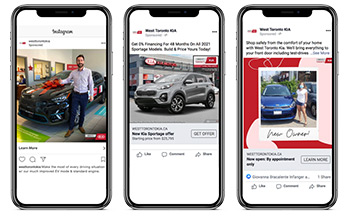 ---
Digital Display & Programmatic
As a full-service agency, Innocean offers a wide range of display marketing capabilities, through both programmatic and direct buys. Leveraging standard, HTML, or dynamic banners made of text, images, video, and/or audio, our display advertising allows you to reach potential customers through a wide array of highly targeted and relevant internet websites, apps, or other online platforms.
---
YouTube & Programmatic Video
YouTube is the 2nd largest search engine after Google. With the right targeting and the right media mix in place, video advertising can be just as powerful, if not more so, than display and social advertising. Leveraging 6s, 10s, 15s, or 30s videos (either developed through Innocean or provided by the dealer), our team runs YouTube In-Stream, YouTube In-Discovery, or Programmatic buys allowing you to reach auto intenders through a variety of targeting methods.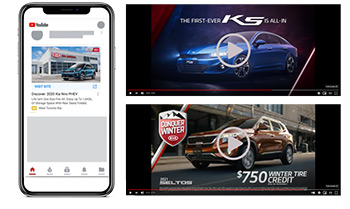 ---
Enhanced Creative Services
Creative is in our DNA. From mass reaching National Brand Campaigns, to regionalized Dealer Association Retail Rollouts, the team at Innocean is capable of tackling any creative task you are interested in discussing.